Download Will You Snail Build 10909649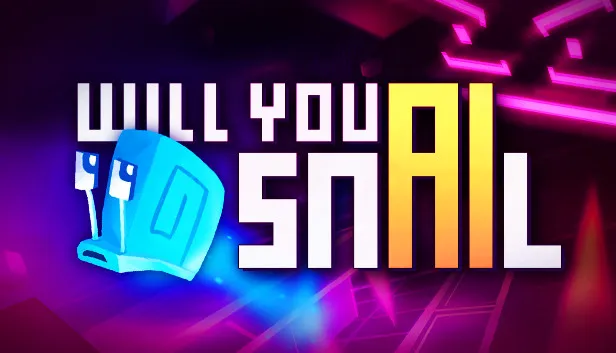 Game Details
Release name : Will You Snail Build 10909649
Size : 184.83 MB
Title : Will You Snail?
Genre : Action, Adventure, Indie
Developer : Jonas Tyroller
Publisher : Jonas Tyroller, FondGame
Store: click here
Release Date : 09 Mar, 2022
Screenshots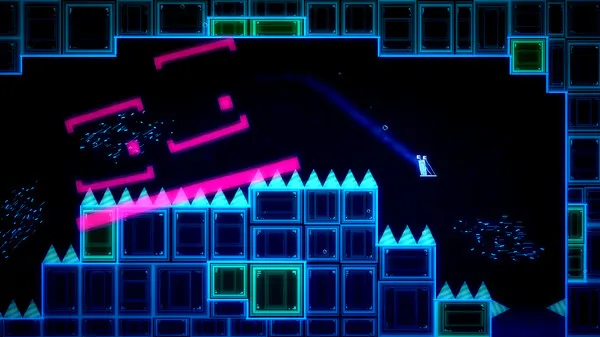 Gameplay
About This Game :
Will You Snail is a challenging platformer where an evil AI predicts your movement. Dodge AI-spawned traps, solve puzzles, and uncover the dark secrets of the simulation.
A lot of levels in Will You Snail are relatively empty by default. The challenge comes from the interactions with the evil AI. Don't let Squid get inside your head! The more he does, the harder it gets. You better train your reflexes! No worries, you can change the difficulty at any time or let the game decide which is best for you.
The evil AI Squid tries to predict your movement a few seconds ahead of time and uses that information in an attempt to stop you from reaching the end of the level. Will you win that intellectual battle, or will Squid find yet another reason to make fun of you?
Take a break from the action and challenge yourself with a variety of puzzles, ranging from easy to more difficult. And don't worry. All puzzles are completely optional and can be skipped at any time, allowing you to fully customize your gaming experience.
Find secrets, collect clues and try to piece together where you are and what happened. Will You Snail tells a rather crazy story about artificial intelligence, simulation theory, and the future of humanity.
It is in my best interest to make sure you're happy with your purchase decision, as I want to keep the reviews on this game as positive as possible. Follow the instructions below to figure out if this game is for you or if it's not…
How many of the following 10 points do you like?
A Short But Action-Packed Game
Challenging Platforming
Reflex-Based Action
Variety Gameplay (Action, Puzzles, Racing, Combat, etc.)
Nonlinear Storytelling
Silly Voice Acting
Secret Hunting (looking at you, completionists)
A Dark Story about Simulations, AI, and the Mysteries of the Universe
Speedrunning
Cute Snails and Unicorns
If you like 8-10 points:
You will love this game. A no-brainer.
If you like 5-7 points:
I still feel confident recommending this game to you. It is pretty customizable, and you can focus on the things you like most. Puzzles can be skipped; the difficulty can be adjusted; there is an exploration mode that instantly unlocks all levels if you just want to explore, etc. You'll have a pretty good time.
If you like 3-4 points:
Hmmm. Unfortunately, I'm not entirely sure you'll like my game. Maybe wait for a good discount if you really want to try it out.
If you like 0-2 points:
Sorry, this game is not for you.
I want to thank you all so much for your support with this project, especially my YouTube community, which helped a ton with playtesting, translations, and keeping me motivated. This is the first commercial game I'm releasing on my own, so your support means the world to me. Thank you for making this game possible!
System Requirements for Will You Snail? Download Free
MINIMUM :
OS: Windows 7 (or newer)
Processor: Intel Core i3 4th generation or similar
Memory: 4 GB RAM
Graphics: Intel HD 520 or similar
Storage: 500 MB available space
RECOMMENDED :
Additional Notes: If you have any kind of dedicated desktop GPU you should be fine.
How To Install Will You Snail? Download Free
1. Download The Game.
2. Extract with WinRAR
3. Play!.
Download Will You Snail? Download Free
 Direct Link
Download Will You Snail Build 10909649 Direct Link