Download Voodolls-GOG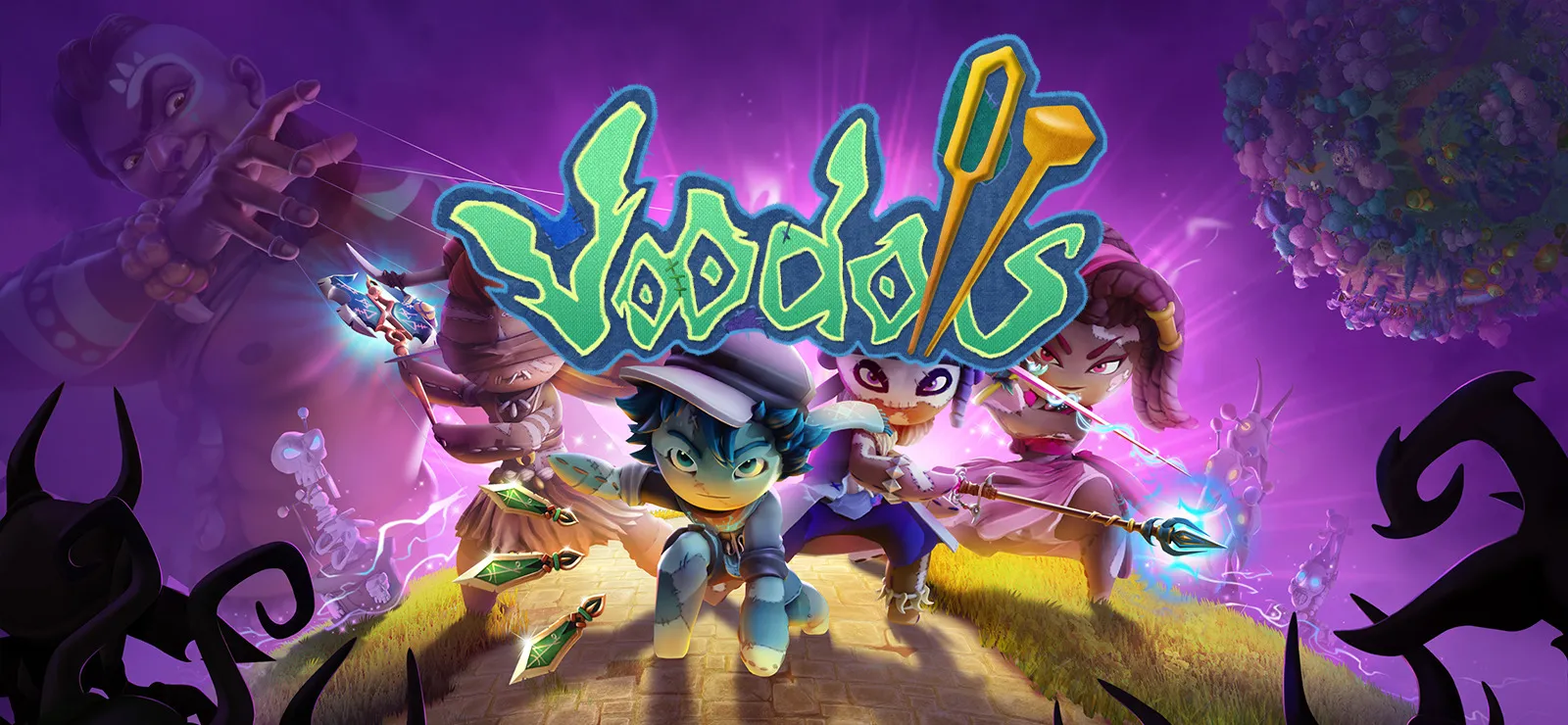 Game Details
Release name : Voodolls-GOG
Size : 10.0 GB
Title : Voodolls
Genre : Action, Strategy, Fighting
Developer : SideRift
Publisher : Tate Multimedia
Store: click here
Release Date :
Screenshots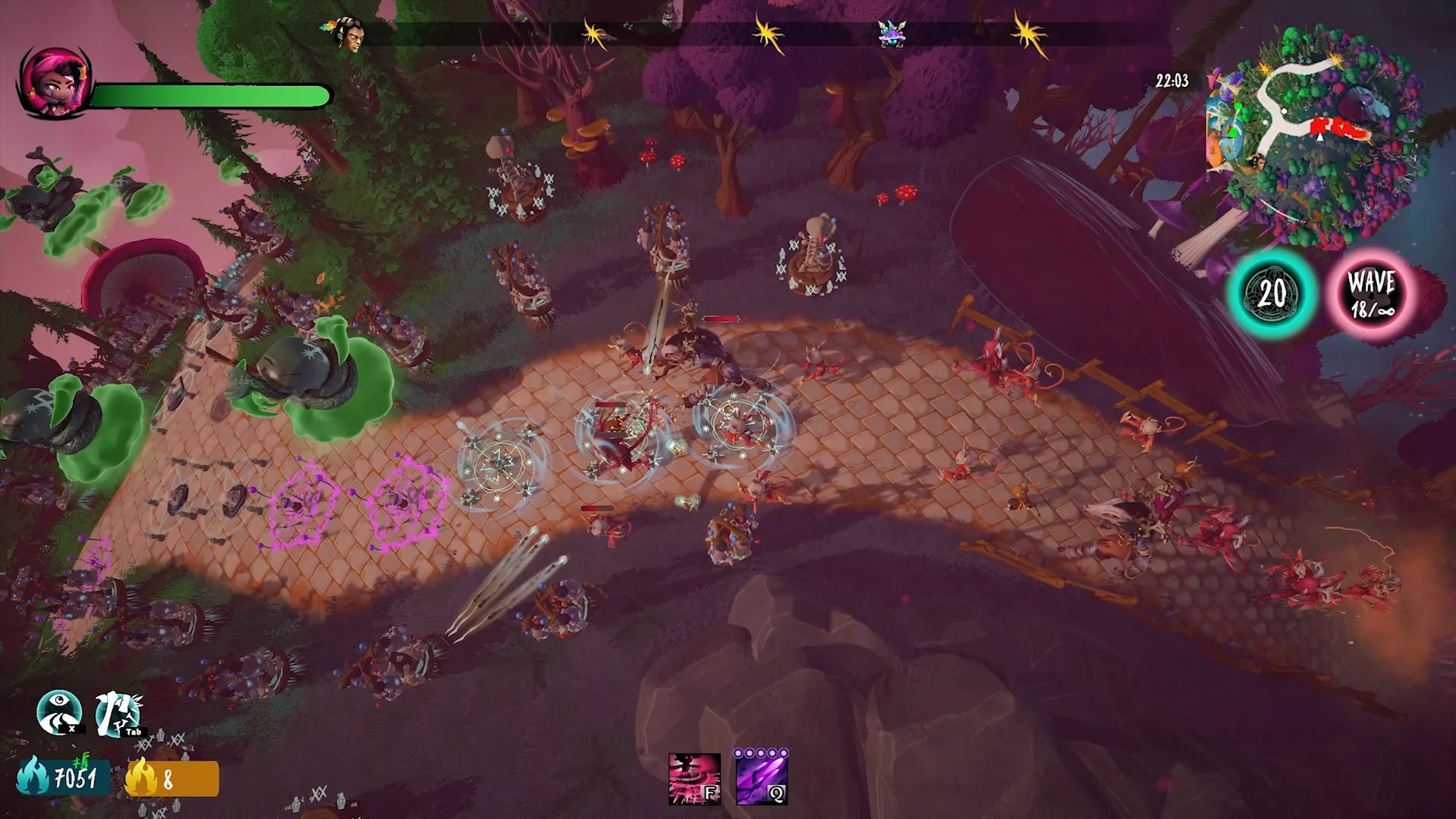 Gameplay
About This Game :
Voodolls is an action-packed co-op tower defence game that puts four fleeing souls into the bodies of four unique voodoo dolls – Voodolls. Work together to escape the clutches of the afterlife as you hold back the waves of hell in order to protect your only one key to freedom, the Puppet Master.
Your journey will not be without threats. The hordes of hell's minions pursue the dolls through each of the spirit world's realms. They seek to put a violent end to your journey. Protect the priest, and ensure his safety to keep your hope of escape alive!
The power bestowed upon each of the dolls has gifted their unique abilities. Although they may be different, when they come together, their power is truly unlocked. Mighty attacks, booming buffs and crowd-controlling skills all flow into each other with ease, allowing for true synergy between each of the Dolls.
Your journey out of hell won't be suffered alone. Join forces in a four-player co-op, learn from your strengths and protect each other's weaknesses. Combine the dolls' skills and weapons to form a robust team to defend the voodoo priest. Unity is the key to success… and we don't just mean the game engine!
Combine a range of powerful turrets and traps to formulate your last line of defence. The struggle may be desperate, but a keen eye and a creative mind can make all the difference. Your choices will make all the difference. Go all-out damage with a range of projectile firing towers or aim to contain by slowing down your foes. Mix and match to find the formula you want, or need, in any given situation. Your planning, your tactics, your objective to defend the puppet master!
Each of the worlds the dolls will pass through on their journey is unique. Dense thickets, twisting vines, open greens. Exploring these round planets will reveal the secrets of the land. From small pockets of cultures willing to help the dolls in their journey, to serious environmental hazards that are both a threat and an asset. The worlds of Voodolls are yours to master.
Voodolls features the ability to switch between three different camera angles, each with its own reason and purpose.
Plan for the chaos to come with the strategic camera. For those who prefer to command and conquer, the strategic camera allows for an isometric viewpoint giving the player more precise control over their planning and defence placement!
For those who prefer to go face-to-face with their foes, the first-person perspective will be a welcome option. While tactical guile may work for some, there's nothing quite like getting into the thick of it and making sure your foe is utterly defeated.
When you want to be on the frontline but still maintain vision, the third-person mode is your tool of choice. See the world around you, soak it in while holding the line. A jack of all trades, the third-person view is the choice of the workhorse of the team.
Your quest for freedom will take you to many different worlds – planets, each with their own unique design, challenges and life. These living spheres open themselves to be explored and understood. Learn how to harness the hazards each of them hosts to your advantage. Come to know the inhabitants. Understand the lay of the land as you prepare to protect the puppetmaster.Synergy between action, exploration and strategic tower defence mechanics
Round planets – stylised and unique worlds themed of 4 seasons
Team of 4 characters – Voodolls – each with unique abilities, weapons and battle tactics
Solo or online co-op up to 4 players – Defend the Puppet Master alongside three friends in full campaign co-op or tackle the task alone in solo play!​
Story-based campaign – Peel back the layers of mystery to uncover the secrets of the puppet master & the dolls​
3 camera angles – Face your foes in immersive first-person mode or take a step back in 3rd person. Make tactical choices from above in the strategy camera mode. Three modes, and three different approaches in one game
Extensive Replayability
Many types of enemies to defeat
Plenty of deadly traps to defend the Puppet master from the hordes of hell
JOIN OUR VOOCHAT
System Requirements for Voodolls Download Free
MINIMUM :
System: Windows 10 64-bit
Processor: i7-6700 3.4GHz or AMD Ryzen 5 3500
Memory: 8 GB RAM
Graphics: GeForce GTX 970 or Radeon RX 580
DirectX: Version 12
Storage: 23 GB available space
Sound: DirectX compatible sound card
Other: Requires a 64-bit processor and operating system
RECOMMENDED :
System: Windows 10 64-bit
Processor: Intel i7-7700 3.6GHz
Memory: 16 GB RAM
Graphics: GeForce GTX 1060 or AMD Radeon RX 5500 XT
DirectX: Version 12
Storage: 23 GB available space
Sound: DirectX compatible sound card
Other: Requires a 64-bit processor and operating system
How To Install Voodolls Download Free
1. Download The Game.
2. Extract with WinRAR
3. Install The Game.
4. Play!.
Download Voodolls Download Free
 Direct Link
Download Voodolls-GOG Direct Link