Download Thriving City Song v0.5.12R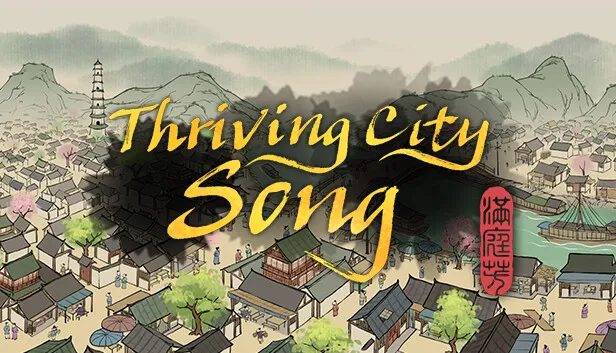 Game Details
Release name : Thriving City Song v0.5.12R
Size : 832.81 MB
Title : Thriving City: Song
Genre : Casual, Indie, Simulation, Strategy, Early Access
Developer : White Star Studio
Publisher : IndieArk
Store: click here
Release Date : 21 Apr, 2023
Screenshots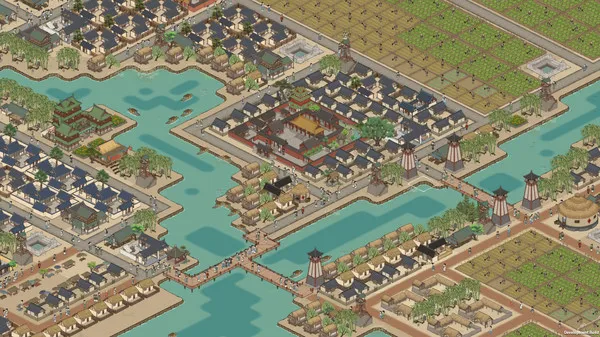 Gameplay
About This Game :
Thriving City: Song is a city-building simulation game set in ancient China with rich historic, story and strategy elements.
As the mayor, you'll need to help the townspeople settle down, cultivate the land and expand the city. More than that, however, you must ensure your people live in peace and prosperity: by providing food and other necessities, lending the people your ear, preventing disasters, and lowering the crime rate. How to respond in the face of crisis is down to you. When the emperor issues a national mandate, an enemy state invades your homeland, or conflicts between factions threaten city development—what strategy will you adopt? How will your decisions change the course of history forever?
Key Features:
Experience the history of the Song dynasty brought to life, and live through the rise and fall of the empire in Story Mode.
Interact with a detailed world that references museum and historical records, with everything from buildings, industries, professions and even clothing from the Song dynasty.
Soak in Thriving City's traditional Chinese-style art design, with intricate building and character animations.
Control agriculture, industry, commerce, education, civil affairs and politics; all are closely linked, and demand careful planning.
Fight disasters and plagues and defend against invasion. Raise a small, run-down village into a thriving city with 2,000+ citizens on-screen at any one time.
Take creative liberties as you build your own bustling cityscape in Adventure Mode.
Gameplay:
In Story Mode, you'll experience the history of the Song Empire first-hand. Actual historical events are referenced heavily, so time is an important concept you'll need to keep in mind.As the game progresses, you must complete tasks assigned by the emperor's edicts, take part in major events throughout each dynastic period, make key decisions and lead your city into the future.
A city's development relies on its planning. You'll be tasked with assigning jobs, collecting valuable resources in time, building a range of production and living facilities, and more. Construct related buildings together to stimulate production, and ensure the basic needs of your populace are met to build a peaceful and prosperous city.
Hold perfume contests, provide poetry and music events, scripture chants, diversified diets and more… Their basic needs aside, you'll also need to enrich your people's lives and increase their Happiness. Plan your city carefully, build Economy buildings and develop a thriving city praised by all.
Spice Shops, Inns, Taverns, Brothels and other entertainment facilities attract more residents and tourists to your city. Academic research, student education, and students passing the Imperial Exam also works to provide an abundant income while improving your city's Reputation, allowing for further development.
Alas, peace never lasts. As your city grows, you'll need to build a Prison to crack down on criminals that commit robbery, arson, murder and other heinous deeds. Besides that, you'll need to safeguard the city from invasion. Construct City Walls and Archer Towers, and train Militias and Archers to defend against attacks. It is to you that your populace will turn for protection.
As a responsible mayor, you must keep an eye on city accounts and plan ahead for each year. What's more, you can enact policies to aid governance. Improve city management efficiency by matching and combining various policies. However, policies may not always work in your favor. Some may drive production, yet adversely affect your people's lives. What steps will you take?
System Requirements for Thriving City: Song Download Free
MINIMUM :
Requires a 64-bit processor and operating system
OS: Microsoft Windows 10
Processor: Intel Core i5-4590
Memory: 16 GB RAM
Graphics: nVIDIA GeForce GTX 750ti
Storage: 2 GB available space
RECOMMENDED :
Requires a 64-bit processor and operating system
OS: Microsoft Windows 10
Processor: Intel Core i7-8700k
Memory: 32 GB RAM
Graphics: nVIDIA GeForce GTX 1060
Storage: 5 GB available space
How To Install Thriving City: Song Download Free
1. Download The Game.
2. Extract with WinRAR
3. Play!.
Download Thriving City: Song Download Free
 Direct Link
Download Thriving City Song v0.5.12R Direct Link