Download SAELIG Build 10245628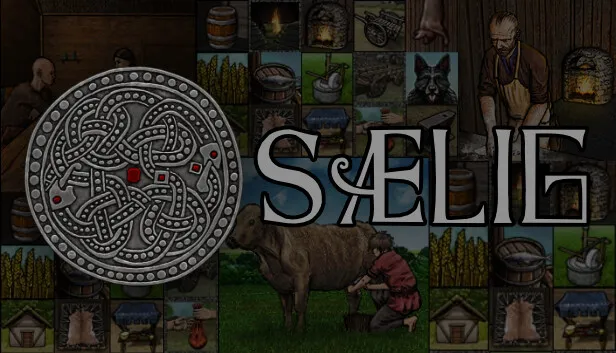 Game Details
Release name : SAELIG Build 10245628
Size : 5.64 GB
Title : SAELIG
Genre : Indie, RPG, Simulation, Strategy, Early Access
Developer : Atorcoppe Games
Publisher : Atorcoppe Games
Store: click here
Release Date : 30 Jun, 2017
Screenshots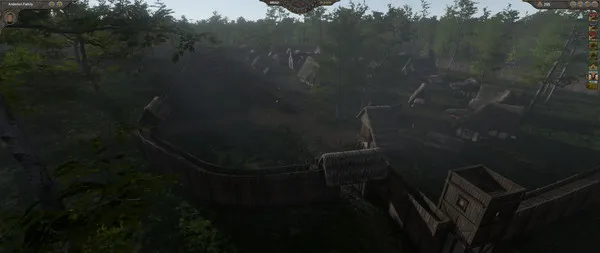 Gameplay
About This Game :
(Old English: blessed, fortunate, prosperous, happy)
880 A.D.
England.
SÆLIG is a game that blends together elements of simulation, strategy, RPG, and business management. Centred around the life of you and your family, you must try to survive and bring wealth and prosperity to your household. Set in Dark Ages England, you will enter the Anglo-Saxon kingdom of Wessex during a time of turmoil where you will choose your path and do what you must to make your mark on the world around you, for generations to come.
There are many different ways you can approach the game, and ways you can play, including the following:
Start the game as an Employee, Travelling Trader, Landlord, Business Owner, Hunter, Beggar, or just start with a house and some gold.
No matter how you start you can make your own path.
Find love, start a family and begin your dynasty.
Become an Abbot and run the church, or a guard captain and be above the law.
Get a job and go to work every day for a handful of coins.
Become a gravedigger and make your wage sending off the dead. Or maybe you want to be work at the Learning Hall and look after the village children.
Forage for supplies and sell them to market.
Trade between markets.
Buy huts and houses and rent them out.
Buy and run businesses to supply the town with much needed goods.
Buy land and develop it into new buildings to help the town grow.
Destroy the economy, start fires, hoard food, and watch the world burn.
Become a bit of a thug and steal your way to riches.
Some other key features
A living, breathing world, where each character is trying to survive and prosper.
Each character has their own life from start to finish and has the potential to shape the world around them, just like you.
Live through several generations – when you die, you can continue as one of your children.
Dynamic seasons and weather that affects the world around you.
Lots of different types of buildings to, build, purchase, and upgrade.
Fires and diseases have the potential to not only decimate your home, but also towns and villages all over the map.
Living economy – nothing simply exists, everything is made and consumed by the population.
A knowledge system where most actions can be improved on by doing them.
SÆLIG is a hobby project and is currently in Early Access, which means it is still under development, is not feature complete, and there can be bugs. But I love this game and I love what I'm doing with it. I hope you can join me on this journey and have a great time playing.
System Requirements for SAELIG Download Free
MINIMUM :
Requires a 64-bit processor and operating system
OS: Windows 7*, 10, 11
Processor: 2 Cores or more
Memory: 4 GB RAM
Graphics: NVIDIA GeForce GTX 560 Ti, Radeon HD 6970, or equivalent, or better
DirectX: Version 11
Storage: 6 GB available space
Additional Notes: Windows 7 has a few quirks and only one load slot is supported.
RECOMMENDED :
Requires a 64-bit processor and operating system
OS: Windows 7, 8, 10, 11
Processor: 4 Cores or more
Memory: 8 GB RAM
Graphics: Something better than the GPUs in the minimum requirements, with 2GB or more of VRAM
DirectX: Version 11
Storage: 6 GB available space
How To Install SAELIG Download Free
1. Download The Game.
2. Extract with WinRAR
3. Play!.
Download SAELIG Download Free
 Direct Link
Download SAELIG Build 10245628 Direct Link