Download Reshaping Mars v16.03.2023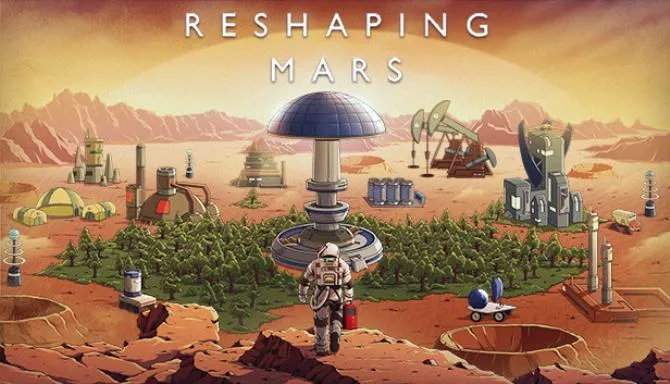 Game Details
Release name : Reshaping Mars v16.03.2023
Size : 1.46 GB
Title : Reshaping Mars
Genre : Indie, Simulation, Strategy, Early Access
Developer : Tholus Games
Publisher : Yooreka Studio
Store: click here
Release Date : 25 Aug, 2021
Screenshots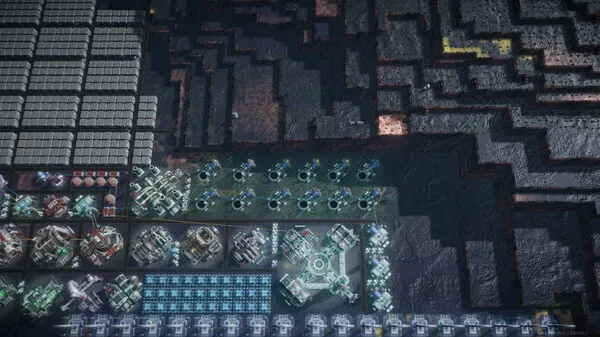 Gameplay
About This Game :
Join our official Discord
https://discord.gg/XYCW8W3GhZ
Mars, Earth's closest neighbor, but cold and barren.
You, the human, the base commander, are bold and meticulous.
It makes sense and sense to come to Mars and create a habitable planet for humans.
Coming to Mars, create a habitable planet for humans….hmmm, that is sensible and reasonable.
What are you going to do about it?
How about …… take a general look at the instructions below?
Come to Mars, landing site of your choice, of course, it is recommended to choose a higher place, where the wind power is strong, but also will not be later flooded by the Martian ocean.
The game uses the full real Mars terrain database. Geographical naming, altitude fields are consistent with the real Mars. You can take a look around and choose a good location for the land you will plant on Mars.
If you are cautious, you can take a good look at the distribution of mineral resources on Mars in this game. It's hard enough to come to Mars, so choose a mineral-rich place to build up.
Mining! Build materials! Pull the power grid! Connecting water pipes! Build houses! Recruit people! Build factories! Doing research!
You start to get busy, engineering vehicles are also busy, the residents of Mars are also busy for you!
Looking at the thriving Mars base, you may not be able to stop the corners of your mouth from turning up, a good base builder, leading everyone is creating a better life, you did it!
You can directly control the engineering vehicles, but you can't directly control any of the Mars inhabitants, because they are people, people with free will.
However, there are still many ways you can regulate everyone's behavior: wages, rents, market prices, policy advocacy ……
Don't do it too hard, please give a decent life to these workers who have come all the way to Mars.
Matter is conservative, you dig a mine, you leave a mine pit.
Similarly, if there is a mountain blocking your base plan, then dig it up for mining.
If there is a piece of sea blocking your way forward, then fill it up and turn it into a straight path.
If you dig deep enough, or fill high enough; you can also see your masterpiece in space. This …… may be the …… spectacle?
Oh yeah, don't forget what we're here to do, reinvent Mars and create a habitable planet for humans!
This is not an easy task, you have to climb the technology step by step, engage in production, and after solving the problem of self-cycling of the base, you can start exporting full force to Mars.
Fill the atmosphere, modify the magnetic field, raise the temperature, rebuild the oceans, and plant trees ……
You may despair at the huge values and workload. But everything is always difficult at the beginning, and once the Martian ecological cycle is initially formed, the power of nature will help you further complete the transformation of habitability.
You've already accomplished the feat of Reshaping Mars, but perhaps in another parallel world, humans have another motivation to transform the planet.
Maybe it's to build a mechanical empire with no living people, maybe it's all about the lower classes going to the hard work of reclamation, maybe it's all about the rich boys going to Mars, maybe Earth has long since cut off all communication with Mars ……
In the new game, you can choose these different story backgrounds, with different game settings, to experience a different transformation of the journey to Mars.
Maybe in a few decades, the background you chose shines into reality. At that time you may be on a passenger ship to Mars, watching the Earth shrink behind us, at least you can pat your chest to tell friends around: Relax, I know this before, pretty much.
I hope that this game will bring you on a unique journey surviving and navigating colony life on Mars as a pioneer. If the concept of this game piques your interest, perhaps you can learn more about real-world manned Mars programs that may be in need of the attention of ordinary or extraordinary people like me and you.
System Requirements for Reshaping Mars Download Free
MINIMUM :
Requires a 64-bit processor and operating system
OS: Windows® 7 SP1 64 Bit
Processor: Intel® iCore™ i3-530 or AMD® FX-6350
Memory: 4 GB RAM
Graphics: Nvidia® GeForce™ GTX 460 or AMD® ATI Radeon™ HD 5870 (1GB VRAM), or AMD® Radeon™ RX Vega 11 or Intel® HD Graphics 4600
DirectX: Version 9.0c
Storage: 1 GB available space
Sound Card: Direct X 9.0c- compatible sound card
RECOMMENDED :
Requires a 64-bit processor and operating system
OS: Windows® 10 Home 64 Bit
Processor: Intel® iCore™ i5-3570K or AMD® Ryzen™ 5 2400G
Memory: 8 GB RAM
Graphics: Nvidia® GeForce™ GTX 560 Ti (1GB VRAM) or AMD® Radeon™ R7 370 (2 GB VRAM)
DirectX: Version 12
Storage: 1 GB available space
Sound Card: DirectX 9.0c-compatible sound card
How To Install Reshaping Mars Download Free
1. Download The Game.
2. Extract with WinRAR
3. Play!.
Download Reshaping Mars Download Free
 Direct Link
Download Reshaping Mars v16.03.2023 Direct Link