Download Breakwaters v0.5.73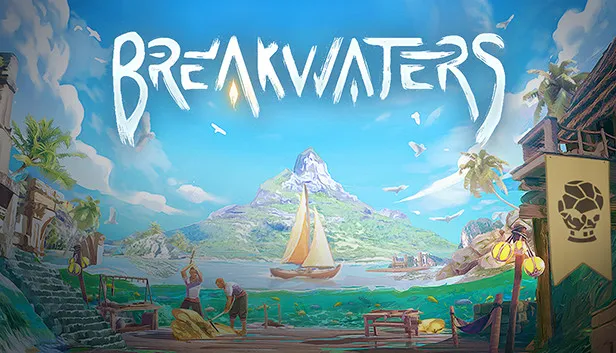 Game Details
Release name : Breakwaters v0.5.73
Size : 1.73 GB
Title : Breakwaters
Genre : Action, Adventure, Indie, Simulation, Early Access
Developer : Soaring Pixels Games
Publisher : Soaring Pixels Games
Store: click here
Release Date : 09 Dec, 2021
Screenshots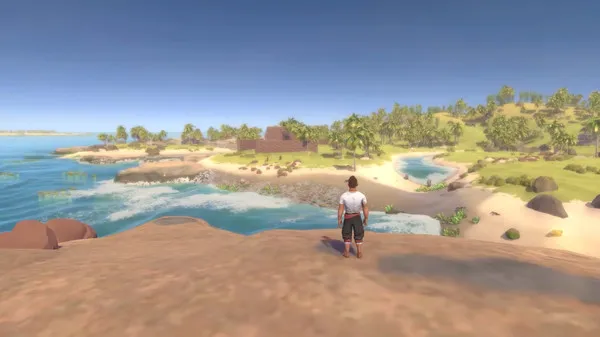 Gameplay
About This Game :
–(Special note) Multiplayer features are currently turned off while tech is being updated and the game is Single Player only currently. After ongoing evaluation of the current multiplayer platform, the decision was made to shift to a more robust tech which will take some time. Breakwaters is currently listed as single player on Steam because of this change. As a solo-dev, large tech tasks can take time to complete while also providing regular Early Access content updates which is important to continue for everyone. If you are interested in more info or a status update, jump into the Discord and let's chat! The new Online tech is in the roadmap to finish before V1. —
Explore a procedural world with dangerous ocean depths and massive Titans in an Exploration Survival game that changes the way you interact with water.
Displace water with powerful crystals harvested from the world, delve into its depths to collect rare resources, build walls to contain the ocean or block the waves, and help the people rebuild from the constant destruction. Titans, artifacts from a dead civilization beneath the waves, roam the world causing destruction. Survive with what you can harvest from the land, trade with passing fishermen or at ports, and voyage across the world through deadly storms to find new adventures.
[Key Features]
Massive ocean sim that creates a unique interactive open-world experience.
Gather crystals and refine them into items which displace and deform the ocean revealing rich resources below.
Defeat Titans as large as an island and fight Golems as big as a house.
Build structures that interact with the world scale ocean simulation. Turn a valley into a lake or open the doors and flood the lowlands.
Craft items to suit your play style whether it be farmer, explorer, adventurer.
Build and customize your boat to handle Titans, rough weather, and local enemies.
Massive world filled with procedural islands and unique biomes.
Dynamic time of day and weather.
[Titan Lore]
There are multiple types of Titans in the world. The most well known are the Turtle Titan, the Serpent Titan, and the Crab Titan.
The Turtle Titan is difficult to damage and has a deadly range attacked. It roams the ocean causes massive waves that wash over islands and carry away anything in their path.
The Serpent Titan likes to roam near storms and causes large whirlpools which suck anything above water… below. Since it swims below water, it can be difficult to attack.
Little is known about the Crab Titan other than its not afraid to walk up onto dry land to attack humans and buildings directly. How do you even stop something the size of an island with 8 legs and made of ancient stone?
[The ocean sim]
The water in Breakwaters isnt just there to make waves. You can directly interact with it by crafting Refined Crystal items and building stone walls. Delve into its depths to find rare resources, build a wall to protect your home, or create a holding tank of water to supply your water pumps and power your contraptions.
There is over 360 sq kilometers of simulated ocean to explore, filled with unique places, strange creatures, and quirky people to meet.
System Requirements for Breakwaters Download Free
MINIMUM :
Requires a 64-bit processor and operating system
OS: win10
Processor: 2.8g+ 4+ cores
Memory: 8 GB RAM
Graphics: Geforce 970 (4 gigs ram) / RX580
Storage: 4 GB available space
Additional Notes: Win7 is not currently supported due to OS compatability issues
RECOMMENDED :
Requires a 64-bit processor and operating system
OS: win10
Processor: Faster is better
Memory: 16 GB RAM
Graphics: Geforce 2070 / 5700XT
Storage: 4 GB available space
Additional Notes: Win7 is not currently supported due to OS compatability issues
How To Install Breakwaters Download Free
1. Download The Game.
2. Extract with WinRAR
3. Play!.
Download Breakwaters Download Free
 Direct Link
Download Breakwaters v0.5.73 Direct Link